Nov 13, 2019 - 6:00 pm
Floyds Knob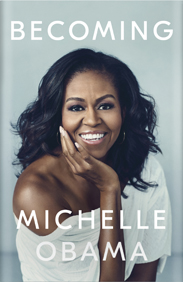 The WWW Book Club will resume on Wed., Jan. 9., at Selene Phillips' home, 5730 Moser Knob Rd., Floyds Knobs, Ind., 47119, at 6 p.m. Your hosts will be Kim Snead and Selene. A light dinner, snacks, and drinks will be provided. Since there was inclement weather last month, the group will discuss November's book, Tommy Orange's There There. In case of inclement weather, the meeting will be delayed until Wed., Jan. 30.
Future meetings will be held on the Wednesday after regular WWW meetings. The 2019 schedule will be as follows, with meeting places to be announced.
Wed., Jan. 9, 6 p.m.
Wed., Feb. 13, 6 p.m.
Wed., March 13, 6 p.m.
Wed., April 10, 6 p.m.
Wed., May 8, 6 p.m.
February's book will be Michelle Obama's book Becoming. Other books will be announced soon. The book club will break for June, July, and August, resuming in September. RSVP for January at selene.phillips@louisville.edu, and you will be e-mailed directions.