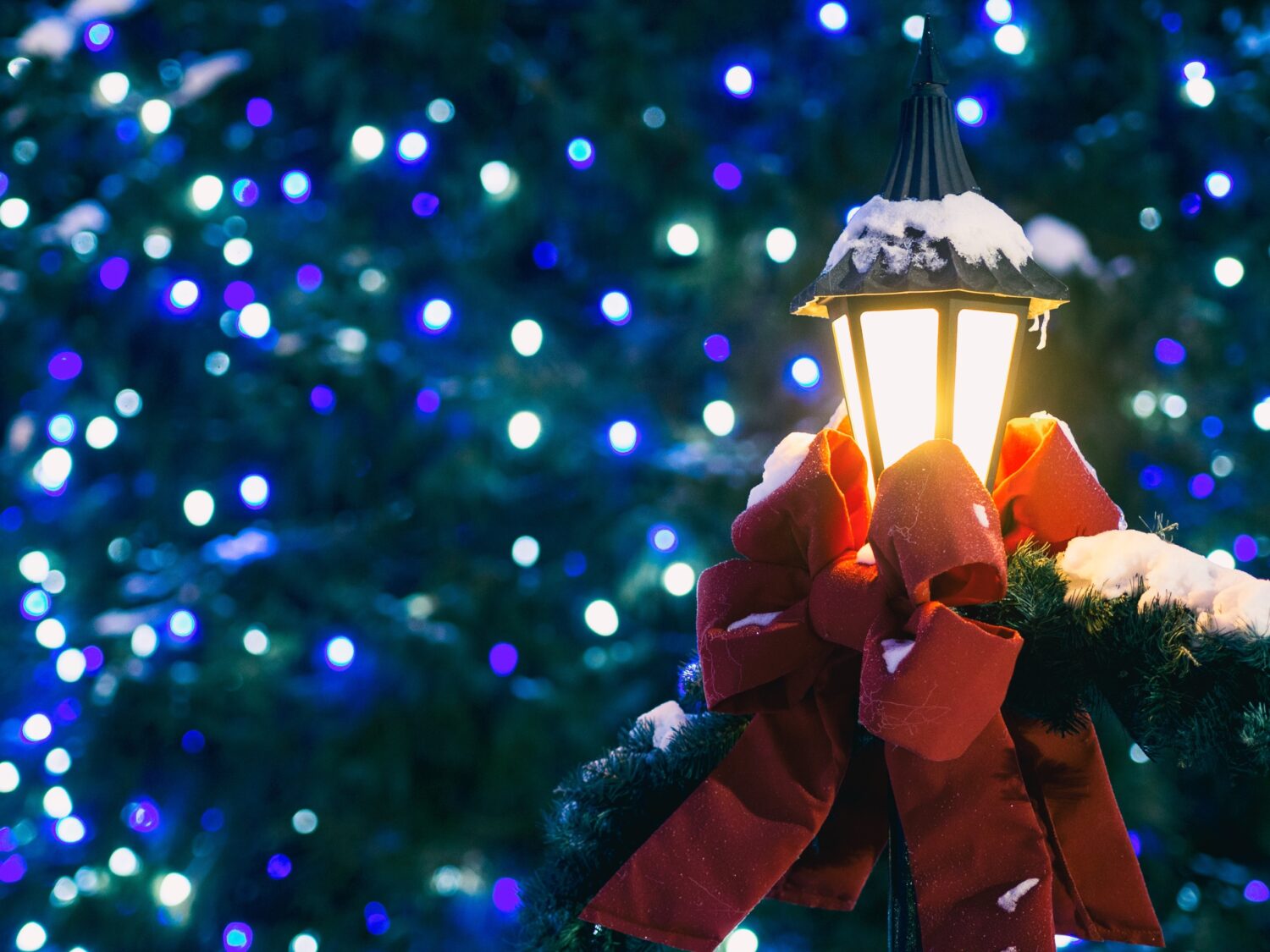 Photo by Aaron Burden on Unsplash
"I just stood there, listening and holding out
my hands to the soft glitter
falling through the air. . .
and I wish great welcome to the snow,
whatever its severe and comfortless
and beautiful meaning."
~Mary Oliver~
Dear Women, Who Write,
Happy Holidays to all our members and friends. We celebrate so many things in common in this liminal season— between falling leaves and "leaping greenly spirits of trees" (ee cummings).  We wish you a Merry Christmas, Happy Hanukkah, Joyful Kwanzaa, or a Happy Festivus. 
We are grateful for our community, which offers a place, a space, a voice to women who want to write the "breathings of [their] hearts" (William Wordsworth). To celebrate this community, we've planned a holiday party for Tuesday, December 13. Here are the details—we'll gather in a private room at the Bristol Bar and Grille, 1321 Bardstown Road, Louisville, KY 40204, beginning at 6:30 PM.  WWW will provide appetizers. Partygoers should be encouraged to order beverages and/or dinner from the menu.
We ask each guest to bring a gently used or new wrapped book—one you've loved and want to share. We'll enjoy a book exchange activity that will provoke conversation about the reading and writing life.  And none of us will go home empty-handed!
RSVP to Kim at   An accurate account of attendance enables us to set the tables and order appetizers. (Parallel parking is available on Bardstown and side streets as well as (some) in the back of the restaurant and at the bank on Longest and Bardstown roads.)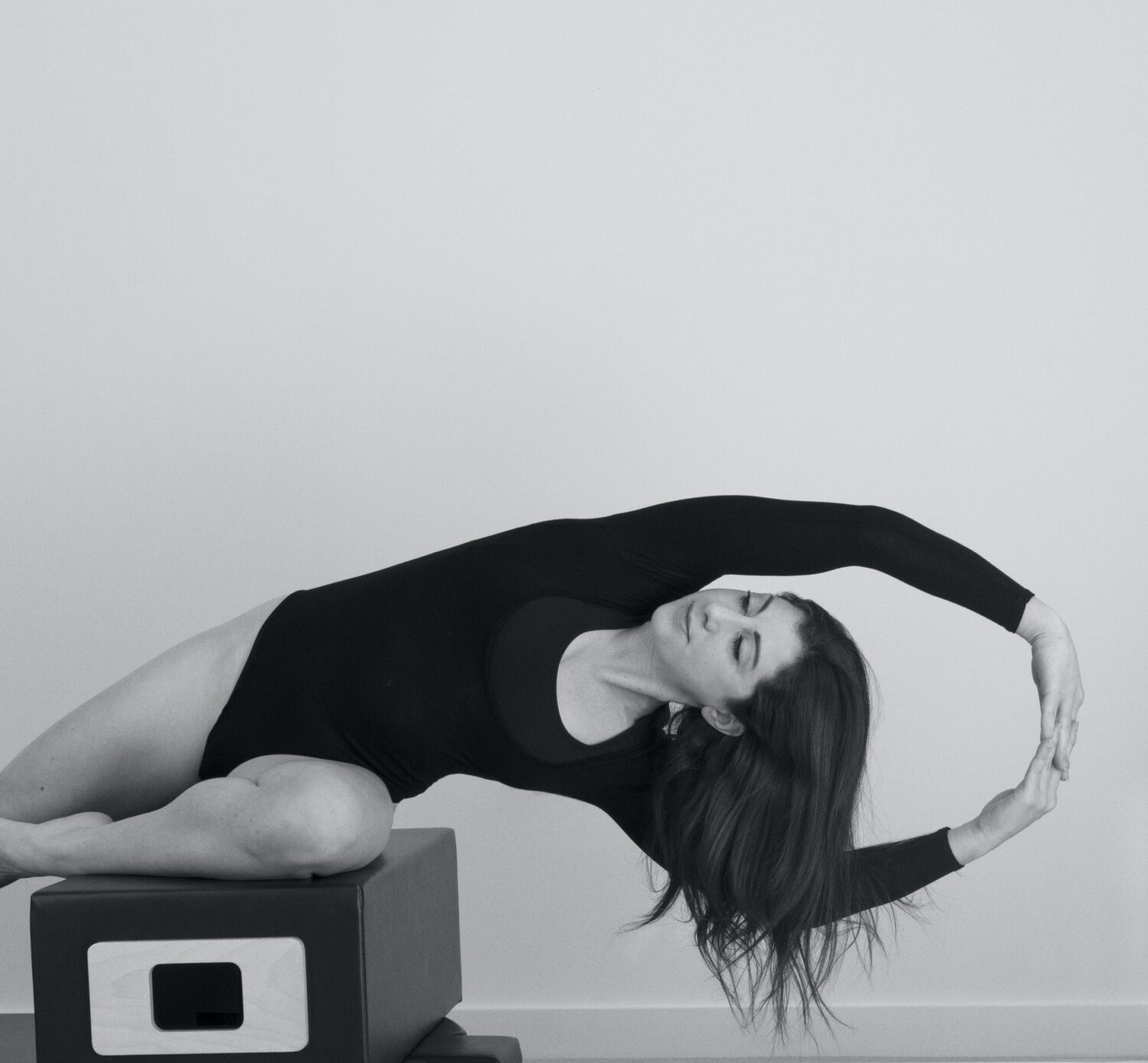 Photo by Helen Thomas on Unsplash
"Poems come out of wonder, not out of knowing."
~Lucille Clifton"
"Poetry is life distilled"
~Gwendolyn Brooks~
 "Poetry is like Pilates for your prose," a novelist friend once told me. I don't remember the context of her statement. But I've not forgotten the wisdom of the Pilates analogy. Stretch. Strengthen. Move in ways you never imagined! Since my friend's memorable wisdom, I've written poetry to improve my creative nonfiction. Gleefully, I sketch out a bad poem if only to discover what's on my mind. "A poem begins in delight and ends in wisdom," wrote Robert Frost in his essay The Figure a Poem Makes. All writing is a process of discovery. But poetry takes you there in fewer words!  
Consider some of the craft skills poetry teaches. Use fewer words.  Be specific.  Create strong first lines. Pay attention to the vitality of words; forget the rest. Read aloud. Punctuate. All these elements we can apply to our prose!
I've discovered another benefit. From poetry, you can find writing prompts. An example is Elizabeth Bishop's gorgeous poem, One Art, which begins with "The art of losing isn't hard to master;" 
A terrific platform for poetry immersion is Poetry Unbound, a podcast hosted by the On Being series, which "explores the big questions of meaning at the intersection of spiritual inquiry, science, social healing, and the arts.' The lilting voice of the Irish host Patraig O'Tuama's soothes this writer. He takes his time discussing each poem in a friendly accessible way.  
OUR MONTHLY WRITING PROMPT
Try writing a poem from the title or first line of verse by published poets.  Here are a few poetry starters—
Not Quiet as in Quiet, but . . .  Read the full poem here
"Somebody said that it couldn't be done" Read the poem here.
"Pretty women wonder where my secret lies."  Read the poem here. 
Every morning . . .  Read the poem here.
"The art of losing isn't hard to master;"  Read the poem here.
UPCOMING EVENTS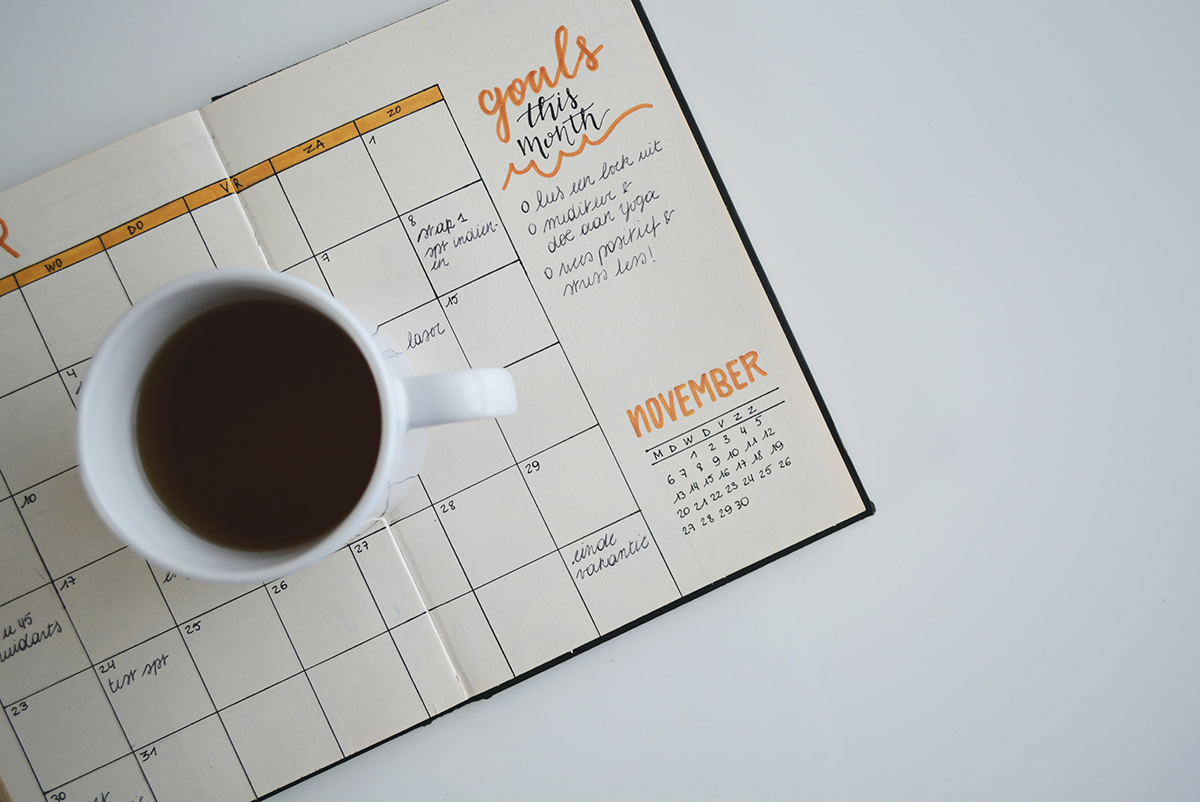 Photo by estee-janssens at Unsplash.com
Mark your calendar
On Tuesday, December 13, we will meet for our holiday party at Bristol Bar and Grille on Bardstown Road in Louisville. No Zoom for this meeting!  There will be no peer critiques at this gathering.
On Tuesday, January 10, our monthly meeting will begin at 6:30 PM (place to be confirmed). As usual, we'll enjoy lively conversations about the writing life, including peer critiques of short manuscripts—poetry or prose. Strength-based peer critiques affirm each woman's unique writing style while providing helpful revision suggestions. And group peer critiques develop and refine each member's critique skills!
Share submissions of works-in-progress for peer critique at our first meeting in 2023! Send your double-spaced manuscript (or excerpt) as an attachment to an email to by noon on January 10, so we can share it with attendees. Limit manuscripts to four pages double-spaced or two poems. 
Our February meeting is rescheduled for Tuesday, February 21 since our usual scheduled meeting would be February 14.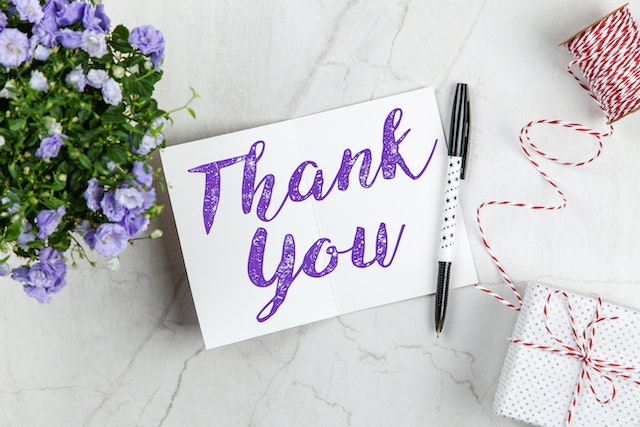 Photo by George Dolgikh from Pexels
Thank you to our members and the organizations that enhance our work.
Again, we thank Kentucky Foundation for Women for offering their Hopscotch House for our weekend retreat this November.  It was lovely to return to this pastoral place to write, hike, retreat, eat, and read our work to a supportive audience!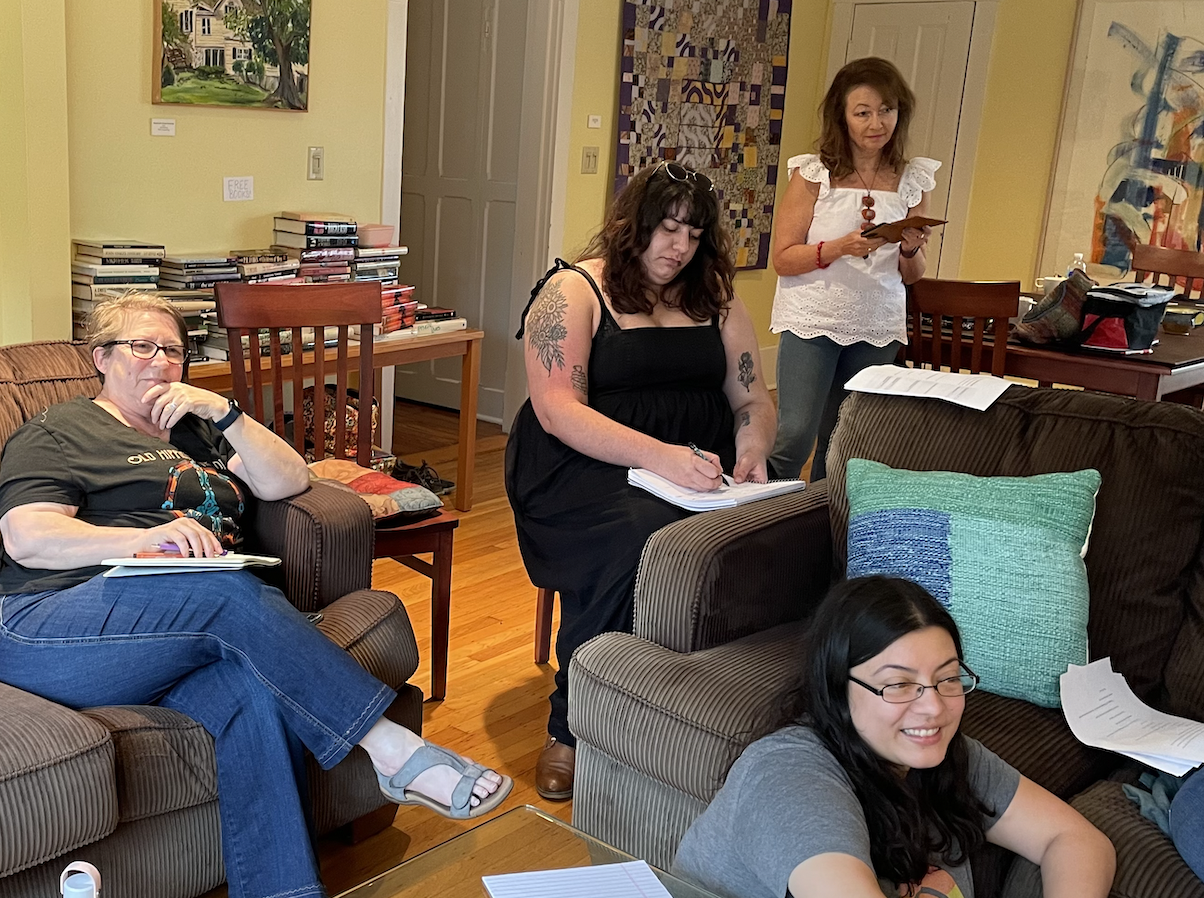 Thanks to members, Pam, Selene, and Janet for their starring roles on our panel at the retreat. We enjoyed a lively conversation on the peer critique process—how to provide supportive comments and how to use those comments in revision.   
We are grateful for Louisville Literary Arts' annual Writer's Block Festival—a day of books and talk of the writing life. Katie, Ashley, and Kim staffed the WWW vendor table at the WB Fest to answer questions about our organization. 
Kudos to Katie, Alisa, Joan, Ashley, and Kim who met several times on Zoom during the NaNoWriMo annual event. We agreed the experience was useful regardless of the word count achieved.
WE WANT TO SUPPORT YOUR WRITING LIFE.
Here is an updated list of opportunities for writers—
Write for the Women Who Write web blog!  Members are invited to submit essay, poem, or fiction (no more than 2,000 words). We'll read your work in advance and offer revision suggestions if needed. Publishing on our blog will expand your writing platform since you can share the blog link on social networks. And you'll help WWW show off the variety of talents within our writing community!  Browse our web blog now! http://womenwhowrite.com/our-blog/
Maudlin House publishes fiction, short fiction, and poetry, as well as columns and book reviews. The online literary mag describes itself as "a bridge between new form fiction and experimental lit that takes on mainstream pop culture through the lens of 21st-century indie art" https://maudlinhouse.net/about/
The Fictional Café is a unique literary venue inviting fiction and poetry.  This international platform does require membership (looks like it's free) to submit. They describe themselves as a Coffee Club, and their editors and staff as baristas. Here is their invitation— "Want to submit a short story or poetry? A chapter from a novel-in-progress?"
https://www.fictionalcafe.com/coffee-club/
HerStry literary essay/memoir blog seeks to empower women through their writing.  They offer $20 for published work—both general and themed.  Their next three themes are Love Stories (due January 1), Mental Health (due February 1), Women at Work (due March 1) and Motherhood (due April 1).
https://herstryblg.com/upcoming-themes
The Persimmon Tree's mission is to "bring the creativity and talent of women over sixty to a wide audience of readers of all ages." They are "looking for work that reveals rich experience and a variety of perspectives."
https://persimmontree.org/submissions/
The Blue Mountain Review publishes poetry, nonfiction, and fiction, on a rolling basis, for publication in this quarterly print journal. "Blue Mountain Review is a Southern publication, but it draws no boundaries or borders on that interpretation. It seeks pieces that boldly create something new."
Brain, Child: The Magazine for Thinking Mothers publishes prose that "treats motherhood as a subject worthy of literature." This online journal is now part of Creative Nonfiction journal. Find out how to submit here. 
The Keeping Room is an online magazine for women writers, poets, and artists, interested in "Women's Wisdom, Lessons Learned, Self-care, Bodies, Relationships, and Community."  Find out how to submit here. 
The Quartet Journal features poetry by women fifty and over. Find out how to submit here. 
HERE ARE WAYS YOU CAN SUPPORT OUR WRITING COMMUNITY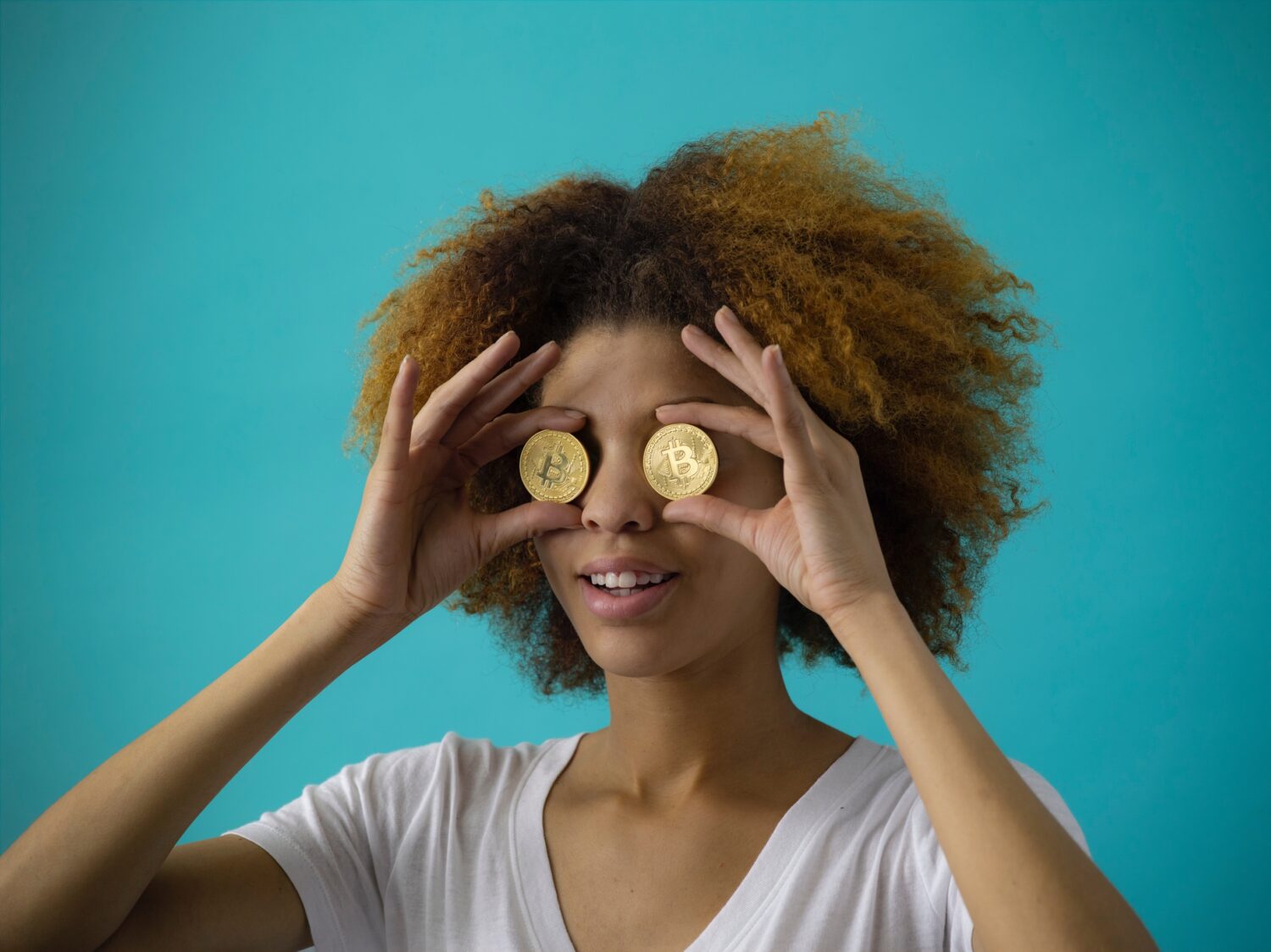 Become a member (or re-member)—As a community, WWW strives to nurture your writing life. We hope you choose to join or renew as a member and participate in our monthly meetings, author talks, retreats, and workshops. We will notify persons when they are due to renew.  Regular annual membership is $50. Student annual membership is $25. Membership entitles you to discounts on workshops and retreats. 
Attend our monthly meetings on the second Tuesday of each month.
Join our leadership team. Questions—write to Kim at . 
Visit our Facebook Page and stay awhile—@womenwhowriteky. Help us get to 1,000 followers!  Don't forget to like us and follow us. Also, send us links to your published writing. We will include your writing on our Facebook page! Answer polls. See video interviews of WWW meetings with visiting writers. 
Members, please email with your comments, requests, or suggestions.
Be safe. Be strong. Be peace.
Love your writing life!
Kim, Megan, Alisa, Janet, and Irene