"Poetry is one of the ancient arts, and it begins as did all the fine arts, within the original wilderness of the earth."
~Mary Oliver~
Dear Women Who Write!
Yesterday, I discovered an essay titled, "Thirteen Ways of Looking out a Window," a pandemic composition borrowing from the Wallace Stevens poem, "Thirteen Ways of Looking at a Blackbird." I suspect—many of us during the pandemic have spent hours standing at windows, studying scenery we had once taken for granted. How has this time changed our view of the natural world, of ourselves, our families, our friends?
Many of us are still trying to understand the experience of the pandemic. So, it might be a good time to write poetry, even if this is not your primary genre. Poetry is life distilled, as Gwendolyn Brooks wr0te. Poems begin with delight and end in wisdom, said Robert Frost. A fiction writer friend of mine says, "Poetry is Pilates for your prose."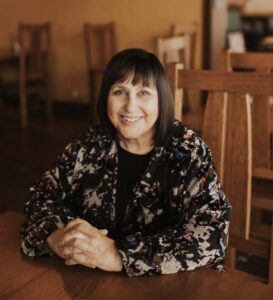 On July 13th, our WWW meeting Zoomed guest is poet Linda Neal Reising, who will read and discuss her most recent publications. Linda is a native to Oklahoma and a member of the Western Cherokee Nation. She now lives in Poseyville, Indiana. Linda will read from two recently published poetry collections—The Keeper by Finishing Line press (2020) and Stone Roses by Kelsay Books (2021). 
Norbert Krapf, an Indiana Poet Laureate, describes Reising's work in The Keeping, as "portrait poems with evocative details bringing character alive. . . . Reising articulates a complex vision of the American experience and character." She does the same in her book, Stone Roses, which gives voice to women who pioneered Oklahoma—based on 1930's recordings by the WPA. 
Linda also writes short fiction; her story, "Drowning," appears in The Boom Project: Voices of a Generation anthology (Butler Books, 2019) edited by WWW members, Kimberly Crum and Bonnie Omer Johnson. 
Members, please invite guests who might enjoy this program. Do let us know the names of your guests so the host will know to let them in from the "waiting room!"
And, of course, we hope to hear some of your writing after Linda's program!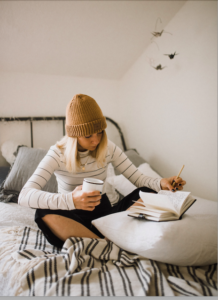 This month's writing prompt— The portrait poem
According to Douglas Matus in The Pen & The Pad, "A portrait poem can serve as a lyrical means for the depiction of the writer's self-perception, or feelings for another. Ideally, a portrait poem should capture the subject's interior essence rather than focus on simple observables like physical appearance." 
Find a photograph that evokes some memory or emotion—an ancestor, a family group, a living relative or friend, or yourself (for a self-portrait). Set a timer for 30 minutes and free write. Then craft your piece as a poem or flash prose. 
We'd love for you to share your writing prompt responses during the second half of our meeting.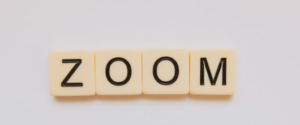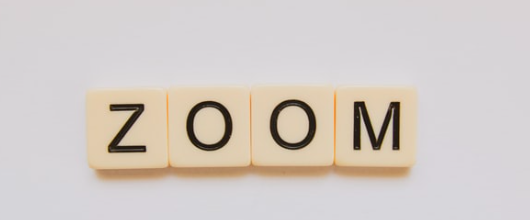 Join us July 13, beginning 6:30 pm 
Meeting information was sent in the July newsletter. If you need the meeting details, please email us at
If you have trouble signing in, please text 502-417-3424
Submit writing for peer commentary at our Zoom meeting
As usual, we need volunteers to share prose and/or poetry (no more than 4 pages double-spaced for prose, and up to 3 poems). Since we have a guest for the first half of our meeting, we'll accept three pieces, rather than the usual five. Please forward your manuscript to by Tuesday at noon. We will screen-share your work so you can read it aloud while the group members follow.
We try to comment on each piece's strengths and opportunities for revision or development with five questions in mind—
How would you describe the writer's voice?
Does the writing flow smoothly?

 

Is there an arc to the story or poem?
What is the main point of the story or poem?
What can the writer do to finish the piece?
Submit for our blog— Submit short fiction, nonfiction, and poetry for our blog (less than 1,300 words of prose). Send us something about your writing life, or life in general. Please pitch a blog idea or paste your writing in an e-mail to Help us provide content and encouragement to writers. 
Links We Love!
(Writing resources and submission opportunities)
We want to support your writing life! 
Here are ways you can support our writing community!
Become a member (or re-member)—As a community, WWW strives to nurture your writing life. We hope you choose to join or renew as a member and participate in our monthly meetings, author talks, retreats, and workshops. Please share your ideas for future programming! You can attend two meetings as a non-member, before joining for $50. Students 18 and older enrolled in school can become members for $25. 
Like our Facebook Page—@womenwhowriteky. Like our Facebook page (and linger awhile to take advantage of the posted content). 
Join the leadership team—We are now taking nominations for a social network coordinator for Facebook, Instagram, and Twitter, etc. If you have questions specific to these positions, please email  
Be safe. Be strong. Be peace.
Love your writing life!
The leadership team— Kimberly, Pam, Melony & Alisa