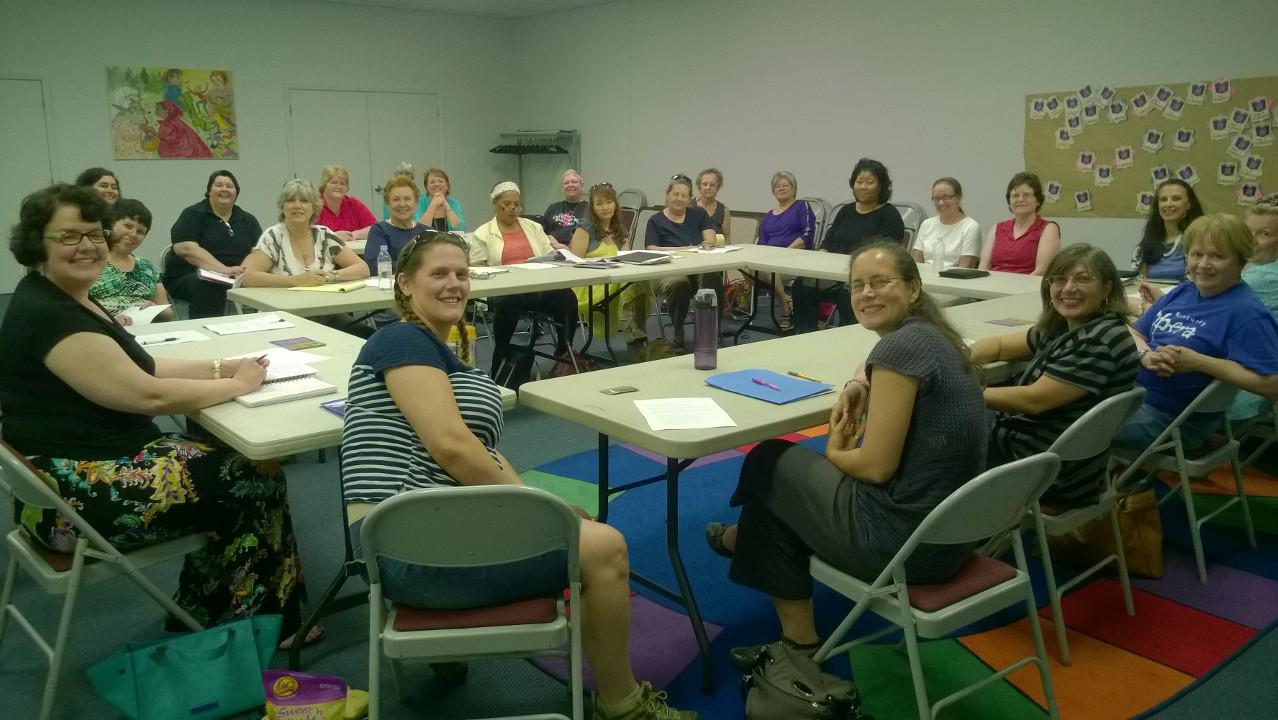 Women Who Write continues to grow. More than two dozen women attended the May meeting. We love seeing our members build their writing skills. Here are a few recent success stories.
Bonnie Jean Feldkamp hit the big-time with an article in the New York Times' MotherLode column. Her article—"In a Blended Family, 'Your Dad' Becomes 'Dad'"—was published May 3.
Erin Fitzgerald's young adult book Smart Butt: Scenes from a Bold-Faced Life (Starring Earlene), published last year, has been made into a play, and was performed Saturday, May 16, at The Bard's Town, 1801 Bardstown Rd., Louisville.
Jeannie Waldridge submitted a story, "The Church Meeting," to a quarterly contest sponsored by WOW! Women on Writing, and recently learned she is one of ten finalists.
Judith Owens-Lalude will be selling her books at the Buy Local Fair, Sunday, May 17, noon to 6 p.m., at the Water Tower off Zorn Avenue. The event, sponsored by Louisville Independent Business Alliance, features local businesses, musicians, artist and craftspeople, chefs, community organizations, farmers, and (obviously) writers.
Susan E. Lindsey will speak at the annual conference of the Liberian Studies Association (LSA) about her book in progress, Under the Vine and Fig Tree: Slavery in Kentucky, Freedom in Liberia, and Ties That Bind. Her book tells the true story of fifteen Kentucky slaves who were freed and then migrated to Liberia, Africa, to start new lives. Several of them were literate and corresponded for years with their former master. Susan's book is built around their surviving letters. LSA is the world's largest group of scholars studying Liberian history, issues, and governance.