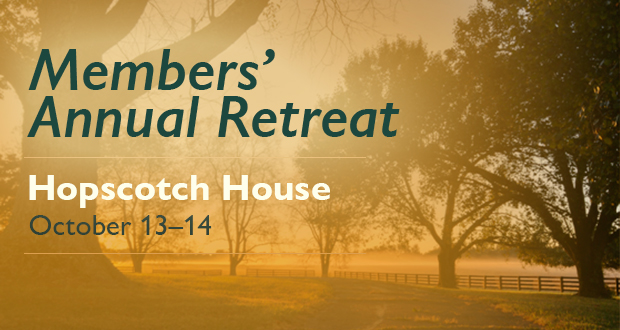 Join us at the Women Who Write's Annual Fall Retreat at the Hopscotch House on Saturday, October 13th at 10 am thru Sunday, October 14th at 3pm. Come for a few hours, spend the day, or register as an overnight guest (accommodations are limited to 9 guests). Bring your writing project, enjoy the outdoors, and socialize with old and new friends who share your same interest. This is a MEMBERS ONLY event.
Please bring either a breakfast item or side dish to be shared for a pot luck dinner, and a bag lunch if you would like. Platters of fried chicken will be provided for dinner by WWW.
Fifteen dollars will be collected at the time of registration by Women Who Write as a donation to the Kentucky Foundation for Women as a thank you for the use of their beautiful house and grounds. Payment may be made by Pay Pal, or mail a check to Women Who Write, P.O. Box 6167, Louisville, KY 40206.
Please complete the registration by Monday, October 8, 2018. A Liability form from The Kentucky Foundation for Women will be needed to be completed upon check-in. We look forward to seeing you. Any questions, email .