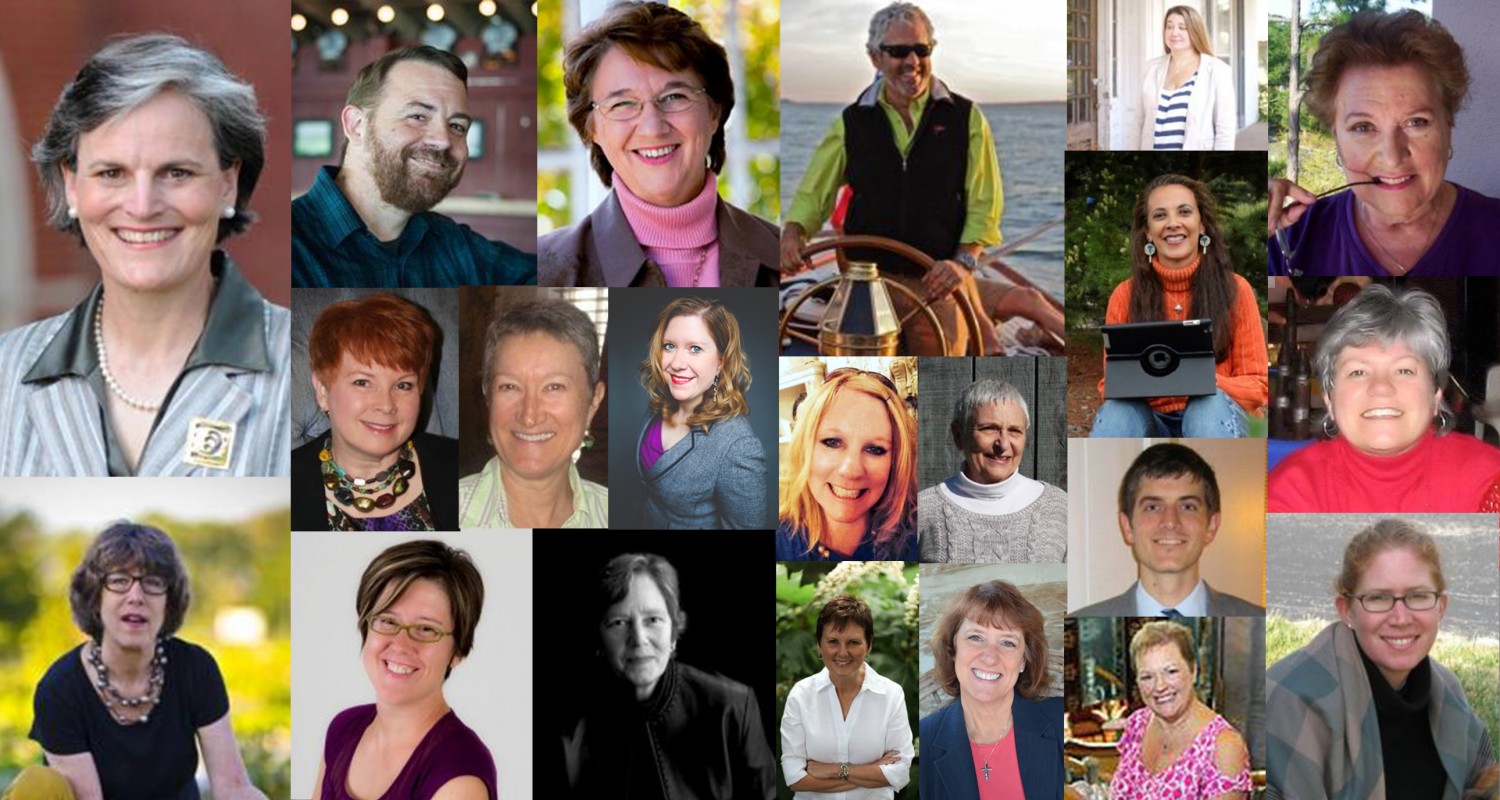 WWW Conference in July
Twenty-one speakers are scheduled to speak. Nancy Gall-Clayton will inspire playwrights. Bestseller and author of 30 novels, Virginia Smith will speak. Her book, The Most Famous Illegal Goose Creek Parade, is a finalist for the prestigious Bookseller's Best Award. Molly Harper White, known for her award-winning Half-Moon Hollow vampire series set in Kentucky, will talk about paranormal romance novels. And Kentucky's 2011-2012 Poet Laureate, Dr. Maureen Morehead, will share how she writes poems.
Spalding University President Tori Murden McClure will deliver the keynote address. The first woman to row unassisted and solo across the Atlantic Ocean and the first American to travel via land to the South Pole, McClure wrote A Pearl in the Storm and worked with Muhammad Ali.
Other topics include vampires, beer, gardening, and yachting. Represented genres include business, children's books, columnists, cookbooks, crimes, farm, fiction, freelance, food, historical novels, humor, journalism, mysteries, novels, paranormal, plays, poems, sports, and travel.
The conference is set for Saturday, July 23, from 8:00 a.m. to 4:00 p.m. at Indiana Wesleyan University's Louisville Education and Conference Center, 1500 Alliant Avenue. A continental breakfast and lunch are included in the $75 admission fee. WWW members, seniors, and student fees are discounted at $60. Men and women are welcome.
Register at http://womenwhowrite.com/ourevents/conference-2016/. Invite your friends.
If you're on Facebook, be sure to share the event: https://www.facebook.com/events/240749726299667/
After the last session, join us at 3rd Turn Brewery, 10408 Watterson Trail, to socialize and talk about the arts of writing and brewing beer with award winning author Kevin Gibson.
Congratulations
Three WWW members won honors for their essays in The Big Brick Review for 2016. Holy Hinson received Honorable Mention for "Red Balloon." Laura B. Johnsrude's "Drawing Blood" and Jessica Luetzow's "Heart Of The Hogsback" received Entries of Note recognition. Essay Contest – The Big Brick Review: Building on the narrative of our lives…brick by brick.
Susan Lindsey's client, Jan Arnow, was awarded two Nautilus Book Awards, gold for the parenting category and silver for the social change category, for In the Line of Fire: Raising Kids in a Violent World. If you won a writing contest or received recognition, be sure to let us know.
Honoring The Greatest
Early this month, Louisville lost a favorite son, Muhammad Ali. For a week, we grieved and celebrated a life dedicated to excellence. Coming from a family with members who boxed, I appreciate Ali's athletic prowess. As a journalist, I miss his sparring with another great, Howard Cosell. Ali's most admirable quality was his approach to life and steadfast dedication to do the right thing, especially, when those moves were unpopular. His activism will continue to inspire generations.
During Friday's beautiful procession, I mourned the loss of my Aunt Muriel, who passed the night before. One year younger than Ali, Muriel Stark was also one of the greatest. At Aunt Muriel's house, something was always being put in or pulled out of the oven, in the midst of being devoured, or cooling off in the fridge. Thirty cousins had free reign to help ourselves to her culinary delights. Day or night. Holidays or ordinary days. Meal or snack time. In times of want or plenty, Aunt Mur had good food. Her generosity did not end with food. Like Ali, she shared what she had with family, friends, or strangers, although she knew few strangers.
My mother tells one of my favorite Aunt Mur stories. Several of her eight sisters took a square dishtowel about 2½ by 2½ and tied the end in knots and put strings on it. It was snowy outside in Northern Wisconsin. But as mom said, "We always had snow." They climbed to the top of the barn. Aunt Mur was the smallest, so she was elected to be the guinea pig. She was only about four. Mom said, "We thought she would float down. She floated down all right. Plunk, straight to the ground. We received spankings when daddy came home. Aunt Mur was the first astronaut."
My aunt was young, vibrant, full of vim and vigor, laughs, jokes, and stories. During the later Alzheimer years, my heart sang when her face lit up, when she recognized me, or told me she loved me too. But I would wonder, where are you? Where has your mind gone? Where are your thoughts? Tied up inside? Twisted and captured? What cruel joke has God played on you, on us? Where is the good in this? I imagined that she occupied a land of little Ojibwe fairies. She would fit in. For although her feet were firmly planted on the ground, she had the ability to dream. Like all LaBelle women, she laid her blanket outside the old Lac du Flambeau house by the lilac bush and looked for figures in the clouds. Like all good Ojibwe women, she studied, worked hard, sacrificed, lived, and loved well. She survived. Despite whatever this cruel earth dished out, she persevered.
Aunt Muriel, like Ali, was the greatest. She had traits and qualities that floated like butterflies and a wit that stung like a bee. And like all great things, she and Ali inspired and will continue to influence those around them to advocate for what is right; to dare to dream the impossible; and to live a life where at the end, family and friends surround them with love and thanks.
Ali said, "Service to others is the rent you pay for your room here on earth." Our call as writers is to write for future generations about changes we want to see in the world. It is our duty to our communities. Let us write to improve humanity. Fellow writers, let us all be able to state "I am Ali."
Selene Phillips
Director, Women Who Write